Welcome to the 3rd Alumni Get ToGather with SIS alum Fredrik Wesslau!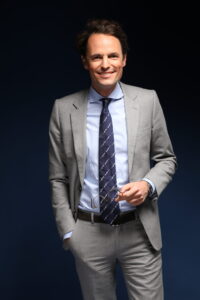 Fredrik Wesslau is a specialist in conflict diplomacy and stabilisation. He is currently working on reforming law enforcement agencies in Ukraine. Prior to that, he worked on conflict resolution and peacemaking for the UN, EU, and OSCE during conflicts in Georgia, Kosovo, Nagorno-Karabach, and Sudan/South Sudan, to name a few. He was also the team leader for an EU counter-piracy mission operating off the Horn of Africa.
He is the author of The Political Adviser's Handbook and has previously worked as a journalist, writing mainly for the International Herald Tribune. He has also worked at the think tank, the European Council on Foreign Relations, with a focus on Russia, Ukraine, Turkey, and the Balkans.
Fredrik is from Sweden, was born in Japan, and spent part of his youth in Hong Kong. But most importantly, of course, he attended Stockholm International School, which was known to him in the 1980s as International School of Stockholm (ISS).
Fredrik has a master's degree from Columbia University (SIPA) and Sciences Po Paris and an undergraduate degree in international relations from the London School of Economics.
Programme:
6:30 – 6:40: Welcome address and short update regarding the school by Maria "Marísa" León, SIS Director
6:40 – 7:05: Interview with Fredrik Wesslau
7:05 – 7:25: Q&A and discussion
7:25 – 7:30: Closing remarks from Maria "Marísa" León, SIS Director
We look forward to seeing you at the event!