AND SUBSEQUENT WEEKS
with Catherine McNulty and Floor Ten Haaf-Moore
Mondays 12:30 – 14:00 (Six sessions – October 3, 10, 17, 24, November 7, 14).
This course is is specially designed to offer sessions on Positive Discipline focusing on helping the families with the youngest children at SIS. Session leaders Catherine and Floor are teachers in the early years department and are looking forward to helping everyone find the strategies that work best for their families. 
Catherine McNulty c.mcnulty@intsch.se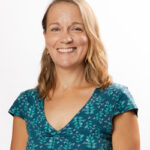 Catherine is from the United States (a small suburb just outside of Chicago) and moved to Stockholm in December of 2018. With a strong background in early childhood education, Cathy is the Early Years 3 teacher at SIS. She has been using positive discipline in her classroom for over 15 years. It was just recently – during the Teaching Positive Discipline to Parents course – that Cathy realized she could be using Positive Discipline more effectively at home. She has three sons that attend SIS, each with their own unique personality and ranging in age from 8 to 16 years old. She has found the Positive Discipline techniques helpful in her home setting and is excited to share her experiences with other parents.
Floor ten Haaf-Moore f.haafmoore@intsch.se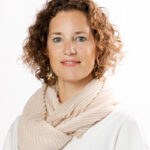 Floor is originally from the Netherlands and has been working in international schools since 2006. She teaches Physical Education in the primary school and has two primary aged children. She first came into contact with positive discipline in 2017 and has been implementing the strategies mostly in her teaching and parenting and is excited to share these with others.
REGISTER