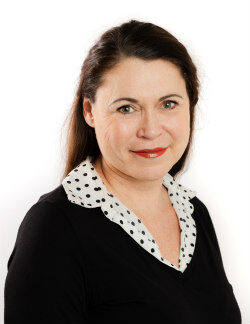 Annette Nelwan
Annette graduated from Manchester University in 1995 and her teaching career began in an inner city school teaching a Grade 3 class of 36 children! After 3 years of saving she decided to fulfill a lifelong dream and travel the world and took a 1 year sabbatical.
It was after dipping her toe in life overseas her international teaching career began and she moved to The Netherlands, where she taught for 3 years before moving to South East Asia, somewhere she fell in love with during her travels.
She worked at 2 amazing schools during her 14 years in Malaysia, the last 11 years of them in the Alice Smith School, Kuala Lumpur. During this time she was able to pursue her passion of personalised learning and individual needs and secured a position within the Learning Support department of the school where she learnt a great deal but felt she still had so much more to learn.
From 2005 her life became a little crazy as she decided, as well as working full time, she would begin a Masters part-time, and become a mum (to two beautiful daughters)…Lets just say there wasn't much time for herself! After 5 years of juggling sleepless nights, changing nappies and organising playdates she also managed to use her masters module knowledge  to write and publish numerous SEN articles in Asia on various SEN hot topics. In 2011 she finally achieved her long awaited Masters Degree from Nottingham University, UK in Special Educational Needs. Her girls were then 3 and 6 too, so life was getting easier!
In 2014 she moved to the Middle East for her first SENCo Post (Abu Dhabi) where she was fortunate enough to work in two highly regarded international schools with excellent reputations, latterly Cranleigh School, Abu Dhabi. During this time she set up an SEN department from scratch as well as overseeing the progression and development of all children with mild to moderate learning needs as well as mentoring and supporting learning support teachers in her team and working alongside classroom teachers. During her time in the sandpit she also completed her certification in Educational Psychometric Testing and Access Arrangements (CCET3a) which means she is now a qualified assessor which comes in handy for in house diagnostic report writing for specific learning difficulties such as dyslexia.
After being out of Europe for 18 years she made the move to Stockholm last year with my Swedish partner. Her first experience of a Swedish winter was harsh, after living in the tropics and the middle east, but she is here and she survived it! Again she has been extremely fortunate in securing the role of Case Manager (MYP & DP) at Stockholm International School and she is really looking forward to working with such a diverse and amazing staff.