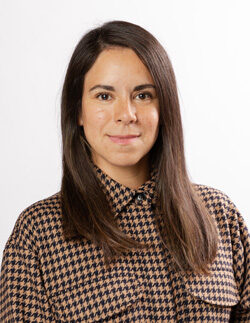 Belen Gonzalez
Belen is originally from Argentina and has spent the last 13 years living abroad. Her love for sports and health began during her undergraduate degree in Nutrition, which led her to explore different career paths, she is also a qualified chef. Before moving to Sweden, she lived in New Zealand for nearly five years and worked as a chef for one of the country's biggest cruise ship companies. It was during this time that she developed a passion for travel and experiencing new cultures. She has also worked as a chef in one of Stockholm's finest hotels.
In 2018, Belen began working at SIS as a substitute teacher, and it was then that she realized her true calling. She discovered that working in education was her real passion and decided to change her career path. She recently completed a postgraduate degree in international education and received her IB certificate in teaching and learning from the University Camilo Jose Cela in Madrid in September 2022.
Currently, she works as a physical education teaching assistant in primary, a position she loves since it allows her to interact with all group ages of primary school from EY3 to grade 5. Furthermore, she is also passionate about organizing after-school activities that promote skill-building and a sense of community among students. She runs a cooking and baking club, where students can experiment with recipes while discovering that eating healthy can also be delicious and learn valuable culinary skills. Additionally, she is one of the coaches in the gymnastics club, encouraging physical fitness and body awareness. She strongly believes these activities help students develop important life skills while fostering a positive and supportive school community.
In her free time, she enjoys participating in sports such as CrossFit, climbing, gymnastics, and running with her dog.