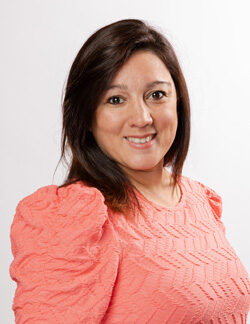 Daniela Prego
Daniela is a former wellness business owner and a friendly yoga teacher. She founded a brand positioned spa and yoga studio in her hometown in Nicaragua.
As a spa director, she had the wonderful opportunity to build a wellness community in Central America to promote the benefits of wellbeing practice to people of all ages. Daniela has genuine empathy and has the ability to encourage others. She loves nature, dogs, birds, taking long walks by the sea and have fun with friends and family.
Daniela also had experience working with international students while supporting her parents' Spanish and cultural exchange summer program in Costa Rica.
From the moment she started working at SIS, she felt that her friendly personality and charisma were wonderful gifts to be part of a professional team of educators at SIS.