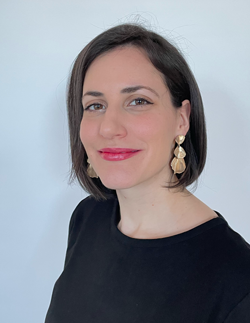 Eleni Frountzou
Eleni comes from a coastal city in Greece. There she studied Primary Education from 2006 to 2010 at University of Patras and later completed her Masters degree in Inclusive Education at University of Glasgow, UK. She moved to Sweden in August 2013. She has the Swedish teacher's certificate (lärarlegitimation).
She has worked as a Classroom, Special, and Learning Support Teacher with grades 1-6 in different international schools since 2011. Eleni is passionate about children's literature.
When not at school, she loves swimming, travelling and reading. She lives in Enskede with her beautiful cat, Elise.