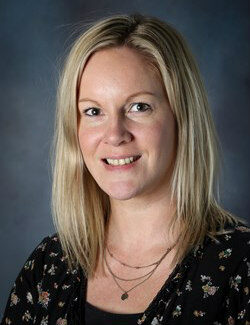 Harriet Martins
After receiving an Honours degree in Biomedicine in the UK, Harriet worked at Addenbrooke's Hospital, Cambridge in the Biochemistry Laboratory for a while whilst taking part in a series of volunteer projects, including teaching on isolated islands in Fiji.
These experiences proved invaluable and she decided to embark upon a career in teaching upon her return. Harriet trained in Cambridge, her hometown and later moved to London. Here she worked with a fantastic team of staff to improve teaching standards at a deprived inner city school in Hackney. After working many years here, Harriet had experienced a wide variety of roles including classroom teacher, Newly Qualified Teacher (NQT) mentor, Senior Leader of Learning, Early Years Foundation Stage Leader, Key Stage One Leader, Curriculum Leader and Assistant Headteacher.
An opportunity arose to work with a very experienced leadership team in opening a brand new free school in North London. Harriet took the role of Assistant Head and in September 2014, after a lot of planning and meetings, the school doors opened to 40 children. With a limited budget and resources, Harriet and the team worked hard to run this school and she is proud to say it is now in its fourth year, in a brand new school building and oversubscribed with a waiting list!
In July 2016, Harriet moved to Stockholm with her husband and started working at SIS as the IPC Coordinator Grade 2 classroom teacher and EAL teacher.
Harriet currently works as Head of Learning and supports the faculty in providing the highest quality of education possible through development, implementation and monitoring of the curriculum being offered. Her role is to ensure that the instructional and assessment practices are consistent with the SIS Vision, Mission and Aims.
Harriet enjoys the multicultural environment here at SIS and the passion for lifelong learning that all the staff share.