with Catherine McNulty & Felix de Pablo
TUESDAYS 12:45 – 14:15 (March 8, 15, 22, April 5, 19, 26).
PLEASE NOTE THIS WORKSHOP IS NOW FULL. 
Catherine McNulty c.mcnulty@intsch.se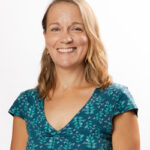 Catherine is from the United States (a small suburb just outside of Chicago) and moved to Stockholm in December of 2018. With a strong background in early childhood education, Cathy is the Early Years 3 teacher at SIS. She has been using positive discipline in her classroom for over 15 years. It was just recently – during the Teaching Positive Discipline to Parents course – that Cathy realized she could be using Positive Discipline more effectively at home. She has three sons that attend SIS, each with their own unique personality and ranging in age from 8 to 16 years old. She has found the Positive Discipline techniques helpful in her home setting and is excited to share her experiences with other parents.
Felix de Pablo f.pablo@intsch.se
Félix is originally from Zaragoza, Spain and has gained experience teaching Spanish in multiple countries. He is passionate about children's development and wellbeing hence his dedicated role as an advisor, teacher and coach. In 2019, he was introduced to Positive Discipline and since then has been continuously expanding his knowledge and practice and is looking forward to sharing it at SIS.
PLEASE NOTE THIS WORKSHOP IS NOW FULL.