ADD TO YOUR PARENTING SKILLS WITH THIS POSITIVE DISCIPLINE PHASE 1 WORKSHOP
Phase 1 workshop with Natasha Alund & Maria Teresa "Tess" Guyo
Saturday, 14 October 2023 from 9.30am to 16.30pm
Though Positive Discipline (PD) is a way of interacting for all human beings regardless of their age, it has particular value in supporting learning in school – and also in parenting in the home. That's why SIS adopted PD as part of its approach to teaching, and why we became an accredited Positive Discipline Lab School.
You can discover more about the philosophy of Positive Discipline on the official website.
At Johannesgatan 18, 111 38, Stockholm.
Parents will explore their family's challenges and goals, gain a general knowledge of Adlerian Psychology, and learn the principles behind PD. Together, you will find ways to build cooperation and mutual respect with your child using Kind and Firm Parenting.  Spaces are limited so we encourage you to register as soon as possible to avoid missing out. Register here.
This is a phase 1 IN PERSON workshop.  Please note parents/guardians only.  No child supervision will be available.
Spaces are limited so we encourage you to register as soon as possible to avoid missing out. If both parents/guardians wish to attend, please register separately, each filling in an individual form.
Natasha Ålund n.alund@intsch.se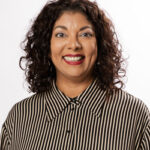 Natasha is originally from Trinidad and Tobago and has been with SIS since 1996. She has also taught at other schools in Trinidad, Sweden and Thailand. Over the years, Natasha has experienced teaching ages two to fifty-two. Today, her focus is on International Education, Literacy and EAL. Natasha's recent encounter with Positive Discipline for teachers and parents is one that evokes excitement and enthusiasm to share, collaborate and connect with others for a common good. Natasha has one amusing and amazing daughter.
Maria Teresa "Tess" Guyo m.guyo@intsch.se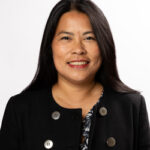 Tess is originally from the Philippines and has been with SIS since 2007, working with the Learning Support team. From being a Coordinator and MUN and Maths Quests Leader, the course for Teaching Positive Discipline for Parents is a chance to bring together her vast experience working with students and parents. Tess is also a proud mom of two adult children and a grandmother.