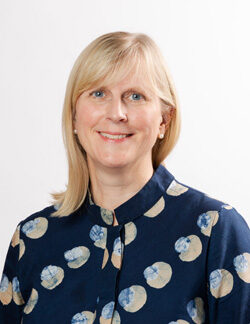 Ann March
Ann was born and raised in Dalarna, Sweden, but lived, in the U.S. for many years. She holds a B.A. in International Relations from the University of Pennsylvania and a Master's in International Affairs from Columbia University's School of International and Public Affairs. Her professional background was in marketing, but in 2013 she decided to follow a long-held dream of becoming a teacher and started her graduate education work at Bank Street Graduate School of Education in New York City.
Ann worked as a Lead Teacher and Learning Assistant in the Nord Anglia International School New York's Early Years' program before moving back to Sweden in 2015. Nord Anglia New York follows both the IPC/IB and British curriculums.
Before moving back, Ann researched and visited Stockholm-area schools for her now-fifth-grade son and there was no question: he would attend SIS. Once he started, Ann became involved in the PTA and soon began substituting and teaching Swedish classes in many age groups. She feels very lucky now to be working full-time as a Teacher Assistant with three 2nd grade classes, directly with some amazing teachers.
Ann feels that her dual parent-staff role enables her to relate well to everyone and understand everyone's concerns and needs, most especially her students.