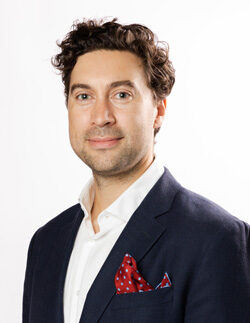 Bradley Lister
Hello, my name is Bradley Lister and I am currently the Head of Learning at Stockholm International School. Along with my administrative duties, I also teach MYP Mathematics to Grade 10. I was born and raised just outside of Leeds in England, and moved to Stockholm in 2016 after meeting my wife, who is Swedish. We have a young daughter who was born in 2019, and she keeps us very busy!
I have a background in science and technology and hold a degree in Aerospace Engineering and Business from Manchester University. I qualified as a teacher through the Teach First programme in 2009, and I am proud to be a Teach First Ambassador.
Before moving to Sweden, I worked as a Leader of Learning and Mathematics Teacher in England, where I taught GCSE and A-Level Mathematics. Since joining Stockholm International School, I have held a number of roles at SIS, including Diploma Programme Mathematics Teacher and MYP Coordinator.
As Head of Learning, my responsibilities include overseeing the academic programs at the school, including coordinating and ensuring that they are aligned with the latest research and best practices in education. I am committed to helping my students achieve their full potential, and to providing them with the tools and support they need to succeed. I also coordinate and oversee our evaluation process with our accreditation bodies CIS, IB and MSA.
When I'm not at work, I enjoy spending time with my family, exploring Stockholm, playing golf and doing other outdoor activities. I am grateful for the opportunity to live and work in such a great city, and I am proud to be a member of the Stockholm International School community.