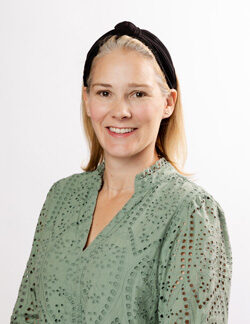 Danielle Taylor
Danielle grew up on Cape Cod in Massachusetts, USA. From an early age she became interested in reading stories of people from other cultures and parts of the world. While still in high school she convinced her principal to let her design her own study abroad year at a school in Germany. Her guidance counselor told her this was a crazy idea and that she would never get into a decent university if she took off to Europe for a year. She decided to be courageous and to the amazement of her teachers and family, Danielle received a significant scholarship to attend Wheaton College in Norton, MA as a direct result of her initiative to live and study abroad on her own.
At Wheaton, Danielle lived in the Davis International House with the students from overseas and went on to receive a BA in International Relations and German Studies. During her junior year at Wheaton, Danielle studied at Humboldt University in Berlin, Germany. After graduation, Danielle taught English at a primary school in Haining, China. She immediately fell in love with teaching, although it would be many years before she found herself in another classroom once she left China. Danielle returned to the United States and worked for several years at a Swedish company called EF Education. At first Danielle worked as an Operations Manager in Cambridge, MA and later as the Assistant School Director at the EF Education Cultural Care Au Pair Training School in New York.
Wanting to get back into the classroom, Danielle returned to her home state in New England and completed a MA in Elementary Education at Bridgewater State College. While pursuing her master's degree, Danielle also worked part time at the Latham Center, a residential therapeutic school that treats boys and girls ages 8-22 with developmental delays, as well as emotional and behavioral challenges. Upon receiving her teaching certification, Danielle worked for a short time at St. Mary's Catholic School in Crewe, England before relocating to Sweden. Danielle has worked at SIS since 2008 and has been a classroom teacher in Grades 2 and 4 during that time.
Helping a student to discover their love of learning is a privilege Danielle never tires of. She believes that building positive student relationships is fundamental to success. Danielle is passionate about building healthy, happy and positive relationships with her students (and their parents) because she feels it encourages students' motivation and engagement in their learning.
Danielle is now a Swedish citizen with a bilingual English/Swedish family