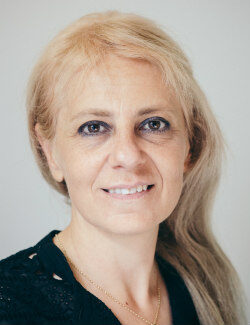 Huda Hammoud
Huda
 Hammoud is an educator who is passionate about Educational Technology. She holds a Master's degree in Educational Technology from Michigan State University (Spartan at heart). Her expertise is not only of an educator, but also a member in a multitude of worldwide educational communities such as Apple Distinguished Educators and Google Certified Innovators. She works closely with Apple to foster innovation in education on a global scale. As a member of Google International Advisory Board, she is involved in training educators and assisting Google for Education to test and implement the latest educational technology tools and pedagogies.
At SIS, she works with students and educators. She teaches MYP Digital Design Course while also working closely with educators to share her expertise in implementing strategies to engage students in new ways via technology.
In her free time, she is an avid runner and an interior designer.