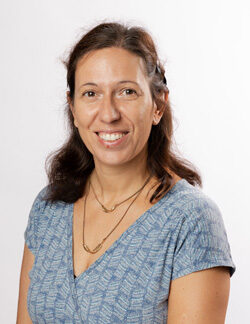 Irene Gamble
Irene is a highly skilled and experienced educational professional with a strong background in Developmental and Educational Psychology. She earned a Bachelor and an Honours degree in this field before embarking on a career in the Italian public school system where she worked in designing individual curriculum for children with ASD and other specific learning needs.
Irene's passion for learning and dedication to her work led her to pursue a doctorate degree in Cognitive Behavioral Therapy, which she completed while still working in school.
Throughout her career, Irene has held a variety of roles in different countries, including early years teacher, kindergarten teacher, learning specialist, school psychologist, and learning support teacher. Her diverse experiences have given her a deep understanding of the challenges that students face, and she has developed a range of strategies to support their learning and development.
In 2015, Irene relocated to Stockholm with her husband, where she took on the role of Learning Support specialist at SIS. She has since completed a Master's degree in higher education in collaboration with IB, earning her Advanced Teacher qualification in 2022.
Irene currently works as a Learning Support teacher in grade 1 to 5, providing differentiated learning experiences to all types of learners. The importance of using innovative approaches and commitment to meeting the needs of every student are the core beliefs of her pedagogical philosophy.