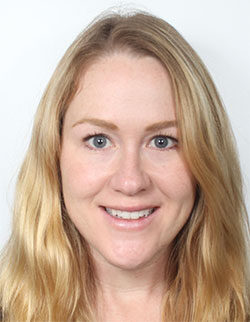 Katie Gernandt
Katie Gernandt (née Linehan) is a middle school science specialist who joined SIS in 2018.
She began her teaching career in 2009 and has taught middle school science in Dallas, Linköping, and Singapore. She holds a bachelor's degree in secondary science education from the University of Texas at Dallas and a masters in science curriculum and instruction from the University of Texas at Arlington. Katie holds additional certifications in English as a second language and special education, but science is her mainstay and passion.
Katie's teaching philosophy is anchored in the belief that student engagement as well as the integration of new knowledge happens best through hands-on experimentation. Katie embraces the importance of student voice in her lessons and is continually looking to bring relevancy to her students in an ever evolving world.