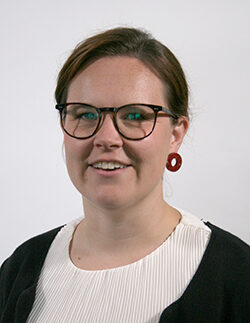 Nicole Kankaapää
Nicole grew up in Sydney, Australia but has lived most of her adult life in Europe. She holds a Bachelor of Arts in Applied Theology as well as a Post-Graduate Certificate of Education from the UK.
She has been a teacher since 2013 and has experience in teaching Philosophy and Ethics as well as English Literature and Language.
When she is not at school, Nicole likes to be with her family and spend time being creative. She has recently taught herself how to crochet.