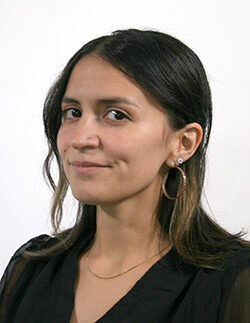 Rebecca Gonzalez
Rebecca is currently the MYP Coordinator and DP Psychology teacher here at SIS. After receiving her Bachelor of Science in Psychology and BSc in Feminist Studies from the University of California Santa Cruz in 2014, she made a permanent move to Europe. In 2018 she received her Masters of Science in International and Comparative Education, shortly followed by a Post Graduate CE from the University of Nottingham in the UK.
Her career as a teacher began as a young student when she volunteered teaching in various Art Camps, and as a young graduate, realised a passion for education leading to her becoming a Psychology teacher. After teaching with other schools, she joined SIS in 2019 and since has expanded her expertise beyond the classroom.
With the last few years she has taught Psychology, Theory of Knowledge, coordinated the Personal Project in MYP, and now coordinates the MYP as a whole. As of now, she also works within the IBO in Curriculum Development, serves as an IBEN Examiner, and is involved in Education research at Stockholm University.
Her career has taken her to various countries, allowing her to develop a keen understanding of multiculturalism and multidisciplinary approaches to education. She is a research-minded individual who leads with evidence-based practices and innovative thinking, with the hope of creating transformative atmospheres wherever she goes. Rebecca is particularly drawn to working in multidisciplinary and multicultural teams, where her passion for developing learning systems and empowering others can be centre stage.