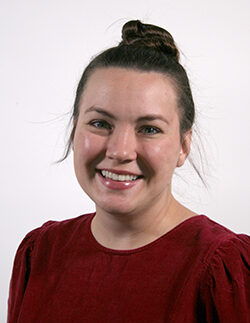 Rebecca Nolan
Rebecca earned her Bachelors of Science in Special Education from the University of Texas at Austin. For over 10 years she has worked with children and adults with diverse accessibility needs both in the classroom and community.
In 2015 she moved to Stockholm to begin her international teaching career at Internationella Engelska Skolan (IES) where she developed and managed the special education program.  She joined the Primary School Learning Support Team at Stockholm International School in 2019 where she has supported students in maths and language lessons from grade 1 to 5.
Rebecca was raised in a bi-cultural environment and has lived in five different countries. She married her high school sweetheart and they welcomed their second child in May 2021. After spending a year in mommy mode has returned to the Learning Support Department as a full time Learning Support Teacher.