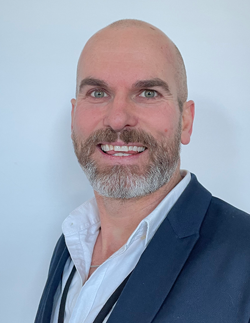 Ryan Kingsley
Originally from the Barossa Valley in South Australia, Ryan has completed a Bachelor of Mathematics and Computer Science at Adelaide University (B.Sc) and later a Diploma of Education in Secondary Teaching at Monash University (PGDE). Ryan first joined SIS in 2007 and worked 13 years at SIS in a number of roles as MYP/DP Mathematics Teacher, Head of Mathematics, Website Designer, IT Manager, Senior Systems Network Administrator, and Data Protection Officer.
Having taken time out to return to Australia in 2021, Ryan has recently returned to SIS in 2023 as the MYP and DP Technology Integrator and Teaching EAL Extension in the PYP. He is also active in the school working with the MYP Enrichment class Innovate IT, is a Grade 5 Technology Mentor and is helping to build the SIS Chess Club.
Outside of school, Ryan has previously worked around the world as a Celebrity Personal Assistant, Restaurant Manager, IT Consultant and also runs his own business working with Art and Design. In his spare time, Ryan enjoys spending time with his own children, travelling, doing yoga, ice swimming, playing and coaching cricket and teaching chess.