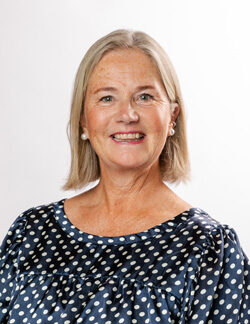 Sandra Hager
Sandra has always lived an international life. She was born in Italy to Swedish parents and grew up in Portugal before returning to Sweden to study. During her studies, she continued to travel and worked in hotels and as an air stewardess traveling all over Europe. Sandra later moved to Bolivia with her family and she began working in the international school that her twins attended. Sandra very much enjoyed being part of the vibrant culture in Bolivia and saw it as a perfect opportunity to learn Spanish adding to the Portuguese, English, and Swedish that she already spoke fluently. During her time in Bolivia Sandra also completed a Master of Education in International Teaching.
Following Bolivia, Sandra and her family moved to Switzerland where she very much enjoyed working at the International School of Geneva. Being back in Europe gave Sandra and her family more chances to go skiing, which they love, and visit family and friends back in Sweden. Soon after this, Sandra relocated to Stockholm and started teaching in Swedish schools. An opportunity came up at SIS which Sandra embraced as it was returning to the International School environment which Sandra is familiar with and very much enjoys.
Sandra has been working at SIS since 2012 and hopes that she will remain here for many more years to come. She currently teaches in grade 2.