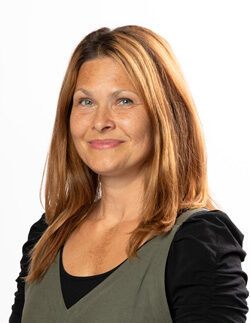 Sanja Boric Cardinale
I was born in Belgrade, Serbia and I grew up there until I was 16. Then my family and I moved to the Washington DC area where I finished high school and studied to become a music teacher and where I received my Bachelor of Music Education at George Mason University with a minor in piano.
Growing up with a mother who was a music teacher herself, I got inspired and followed in her footsteps. In the US I had my own piano studio with more than 50 students and also worked in several schools teaching primary music. Over the years my passion grew towards teaching the Orff and Kodaly methods, especially to young children.
I moved to Stockholm nine years ago and right away started working at SIS where I brought in the teachings of Orff and Kodaly. In 2011, I formed an Orff Ensemble group which has become quite popular over the years. I was also responsible for the After School Program for a few years while teaching full-time primary music.  This was quite challenging to continue after coming back from maternity leave in 2014.
I enjoy making music with my students and I love challenging them and nourishing their love for music and being creative.
I speak Serbian and English and at home we speak a bit of Italian and Swedish.