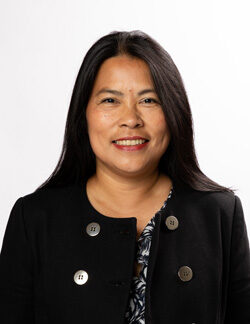 Tess Guyo
Tess has worked at Stockholm International School since 2007 as a Learning Support teacher with a focus on math difficulties and other learning differences. She graduated from the University of the Philippines with a Bachelor in Secondary Education, major in Special Education. She continued her studies at Stockholm University with a Master's Programme in International and Comparative Education.
As the Student Support Coordinator, Tess advocates for giftedness and differentiation to access the learning of students with varied needs in the classroom.
Tess is actively involved in establishing the Math Quest Program and Model UN at SIS, endeavors that help shape and develop the different talents and skills of SIS students. Her experiences as a founder and coordinator of different private schools in the Philippines contribute to her capacity in leading the Student Support Services.