"How far that little candle throws his beams! So shines a good deed in a weary world."
William Shakespeare, The Merchant of Venice
Foundations for the future
Ken Hitz is a busy man.
The Hitz Foundation, of which he is President, donates to around 150 organisations worldwide. That in itself is quite a lot of commitment to keep track of, but when you consider that Ken takes an active interest in many of those projects, it's all the more remarkable to find an air of tranquillity around him as we meet one afternoon at his apartment in Kungsholmen.
Through the family Foundation, Ken has just become a member of the SIS Spirit Fund Platinum Circle – supporters who have contributed in excess of 70 000 SEK during the year. Though his acquaintance with SIS has so far been brief – he and his partner enrolled their daughter but found the logistics of having their other child at a different school difficult to sustain – Ken saw enough to recognise the impact a donation to the SIS Spirit Fund could make.
'As a foundation we make donations to some large organisations such as Doctors Without Borders (Médicins Sans Frontièrs), but it's good to be a significant donor to smaller organisations where the funds can really make an impact.' And though the Foundation always takes an active interest in the projects they support, Ken is clear about one thing: 'We donate to organisations where we really trust the leadership. We don't want to set objectives, or designate targets. We believe those close to a project are best equipped to make the decisions on how to spend the funds, and we trust them to do that.'
As an international school, dedicated to fostering a global outlook in its students, SIS's values align closely with those of the Hitz Foundation and Ken himself. Having lived in Venezuela, Hong Kong, and Japan, as well as his native US, he knows he wants for his children an education that is appropriate for the world, not just Sweden. The International Baccalaureate (IB) Programme at SIS provides that. 'I could see SIS offered an education of the highest calibre' he says, 'But also one that was easily transferable. I am not sure if or when we might move from Stockholm, but it's good to know the programme my kids are following will be portable to just about any country worldwide. The rich mix of nationalities in the school offers an opportunity to build awareness of cultural differences, and to realise the different priorities that people have in different countries. I think that really helps kids develop a global identity. And I like how the many nationalities among the teaching staff adds to that.'
Another important consideration for him was the fact the SIS is also a not-for-profit Foundation, meaning any financial surplus is constantly reinvested in the students' education. 'I do have a big issue with for-profit schools', he admits. 'When people are making millions running schools as corporate entities that means there's profit somewhere that is not going into the education of the children. The non-profit status of SIS is a huge attraction for me.'
Philanthropy
Perhaps Ken's commitment to education and philanthropic support stems from his own family experience. He has a sister with learning difficulties, Maren, who could easily have been left behind by the system when at a young age. The tenacity of his parents would not let that happen however. They refused to allow Maren to be institutionalised, and fought to source specialist support for her. 'I noticed that wherever we relocated to, my mother always found a school opening that could provide the special support my sister needed. It was later that I realised it was my mother making those schools open!'
Although US states passed legislation to guarantee that specialist support, many left the burden on individual families to request it. Ken's family recognised there was a consequent disparity of access, with poor, often black, communities unaware that they could apply. His mother duly made it her mission to train people in how to make representations and demand their right to support.
The opportunity to run a philanthropic foundation arose through the work of Ken's brother, David. He is the founder of a technology company, Netapp, that provides cloud storage technologies to corporations globally. The company proved sufficiently profitable for David to establish the Hitz Foundation, and invite his family to join the advisory board to help focus its remit. It obviously provides Ken with immense satisfaction – and excitement. 'I'm an engineer by training' he explains, 'But I'm interested in history, science, culture…, the Foundation gets involved in all sorts of projects that interest us.'
This includes diverse projects such as using aerial radar techniques to survey archaeological sites in Guatemala. Where previously a site exploration had yielded the discovery of a few thousand buildings in the last hundred years, the aerial survey has identified 220,000 in just five years.
The Foundation is also supporting digitisation projects to open up the artefacts and source materials in museums and research institutes across the world. 'It means we can provide Open Access to collections that you would only otherwise be able to get to after long application and authorisation processes – it's democratising that data and putting it in the public realm.' Ken is also excited by how Artificial Intelligence and Augmented Reality can create virtual walk-through experiences for research or entertainment purposes.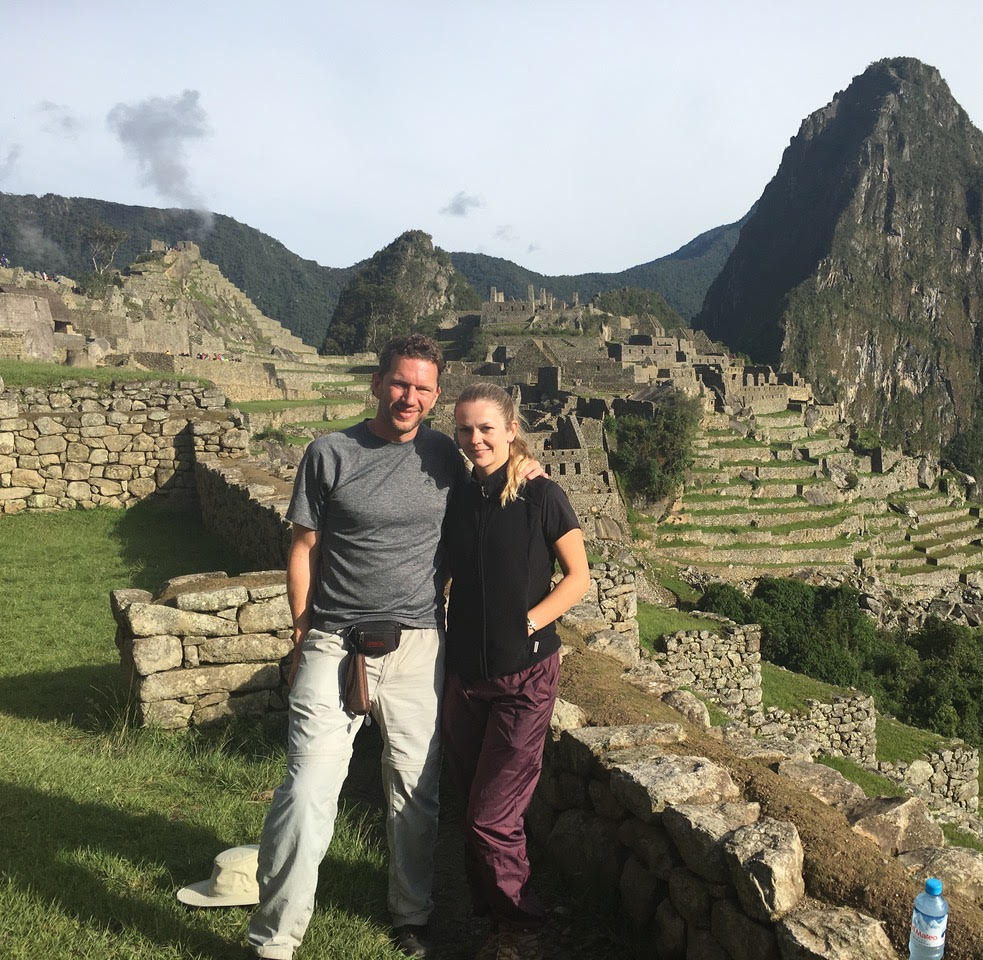 Which brings us to our opening quotation above. The Foundation's 'little candle' is appropriately throwing light on Shakespeare. Ken sits on the Board of the Royal Shakespeare Company's American arm and he takes a great personal interest in a current project to create modern language versions of Shakespeare plays. Versions that are performable as well as demystifying the Elizabethan text – another aspect of democratising knowledge and learning.
Perhaps Ken's attitude, and a suitable motto for the family Foundation – perhaps even SIS too – is provided by the Bard himself: Ignorance is the curse of God; knowledge is the wing wherewith we fly to heaven. (Henry VI, pt 2)